Conceptualisation of the idea & creativity: helping you to develop your imagination and to be innovative to allow you to think "Out of the box" through the construction of the project's image and the way to present it (business model canvas, pitch etc.)
Go to market strategy & market research: helping you to identify the market and the targets of your project, and to meet the needs of your users in order to build your value proposition and your MVP (Market research, digital strategy, operational deployment etc.)
Project development & management: help you, thanks to appropriate tools, to structure the development of your project, to identify the skills of the team members and thus organize the work.
Legal & Finance: familiarize yourself with the legal aspects of business creation, develop an intellectual property strategy, and establish a financing plan.
entrepreneurshipinnovation

Mines Paris
60, boulevard Saint Michel
75272 Paris cedex 06
France
Send an e-mail for information on:
training courses and inscription procedure
possible financial support for international mobility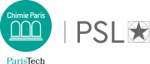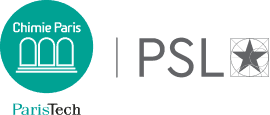 Chimie ParisTech
11, rue Pierre et Marie Curie
75231 Paris cedex 05
France
Send an e-mail for information on:
training courses and inscription procedure
possible financial support for international mobility